07 Nov

Small Business Accountant
Enjoy Smooth Sailing With A Small Business Accountant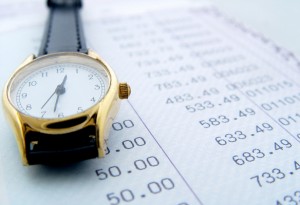 Finding the right small business accountant in Fort Lauderdale can be a difficult challenge sometimes. If you have a new or struggling businesses finding the best financial advisors could be the difference between success and failure. Many Fort Lauderdale small businesses are reluctant to contact a small business accountant. They think that this is too expensive and either do the books themselves or select to hire a bookkeeper as the cheapest possible option. What they don't realize is that companies lacking a small business accountant are missing out on more than just accurate accounting services.
Small Business Accountants And The Law
Fort Lauderdale companies should understand that a small business accountant is essential if they wish to comply with government legislation when it comes to taxes. Small business accountants with this qualification have the ability to assist you when it comes to deciding your business structure, filing the right corporate tax returns with deductions as well as tax lodgement and registration. If you do not have a small business accountant helping you with these legal matters, you could lose thousands of dollars in fines.
Paying Their Way

The assumption that a small business accountant is too expensive is simply not true. Not hiring a qualified Fort Lauderdale accountant can be the most expensive choice not made. If you hire a top quality accounting firm, like Avalon Accounting, they will be able to give you general tax planning advice which will reduce the amount of business tax deductions you pay. The majority of small businesses in Fort Lauderdale have no idea what they can and can't claim as deductions. The right small business accountant will pay for itself by saving you hundreds if not thousands of dollars with their findings.
Accountants In Fort Lauderdale
If you are a Fort Lauderdale company and are looking to save money when hiring a small business accountant, there are several things you can do to aid your cause. Choose smaller organizations that can give you the same high quality services as a large corporation but will charge less and treat you like a person rather than just another faceless client. Always check out the references and experience of every small business accountant you are interested in hiring.
Cost
When it comes to pricing, always ask the small business accountant what their rate is at the start. The last thing you need is to have nasty surprises awaiting you once the company has completed its work. Most Fort Lauderdale accountants charge by the hour which is good news for small businesses as asking for an estimate becomes that little bit easier.
Another thing you can do to help yourself prior to hiring a small business accountant is to make sure your books are in order before asking for professional help. If you are missing some vital documentation, the accountant will be slowed down which automatically costs you more money.
If you are either starting up or running your own business in Fort Lauderdale, do yourself a favor and hire a small business accountant. They keep you on the right side of the law, save you more money than they cost to hire and help your business run better than ever.