20 Aug

Looking for a Great Coral Springs Accountant?

Almost all Coral Springs small business owners have one thing in common: they need an excellent Coral Springs Accountant in order to move forward and succeed. But many small business owners simply can't afford to hire an accounting staff. Often, small business owners try to do it themselves or hire a member of the family. This can be a recipe for disaster. Once your books are in a mess, it costs a lot more to get them straightened out and with the IRS breathing down your neck, you can quickly lose your focus.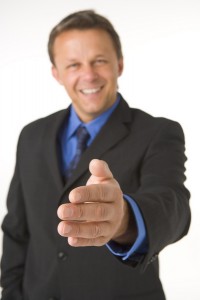 Suddenly, your primary concern is getting the accounts payables and accounts receivables organized and taken care of properly. You may be worried about an upcoming IRS audit. By the time you figure out that you or your family member just doesn't have the proper training and skills, your business financials will require a great deal of time, money and work to put right again. Don't let that happen to you!
Build a Strong Financial Foundation for your Company
Start out with Avalon Accounting, a qualified Coral Springs Accountant, from Day One. Our accounting firm can help you set up your business properly. We will recommend the best accounting software for your business. We can also recommend the best method of performing all the various financial tasks involved in running a small business.
The Coral Springs Accountant at Avalon Accounting work with small business owners every day assisting them with their weekly payroll and quarterly tax reports. Our staff can handle all of your accounting needs, including the payables and receivables. We will do your payroll for you and mail out the W-2's and 1099's at the end of the year. We will ensure that your business is in compliance with all tax laws.
Don't Mess with IRS!
When you have a skilled financial professional on your team, you can be sure that you are getting all necessary financial records required by the IRS completed in a timely manner. Once tax time comes, you won't toss and turn every night worrying about being audited. You can sleep soundly knowing that Avalon Accounting has everything covered. You'll get every possible deduction allowed by law, saving you hundreds or even thousands of dollars in the long run.
Most small businesses who start out with a highly trained accounting staff on their team from the beginning go on to achieve their dream of succeeding in the business world. That's because the financials are the core and backbone of most small businesses. Don't take chances with your family's financial future. Hire the pros at Avalon Accounting, your accountant Coral Springs.
Coral Springs Accountant With Years of Experience
Coral Springs accountants come and go but Avalon Accounting has been around since 1994 serving small business owners in the southern Florida area. We take our job seriously because we understand how important your business is to you. Call Avalon Accounting today! Let us become your Coral Springs Accountant and help you create a successful future!
Avalon Accounting The Coral Springs Accountant You Can Count On

Serving Businesses In The Following Areas:
Coral Springs, Fort Lauderdale, Boca Raton, West Palm Beach, Weston, Pompano, Hollywood, Miami and all of South Florida.