20 Aug

Searching for a Small Business Boca Raton Accountant?

Posted at 19:20h

in

accountant

,

accounting

,

accounting firm

,

bookkeeping

,

income tax

,

payroll services

,

small business accounting

,

tax cosultant

,

tax preparation

,

tax returns

,

taxes

0 Comments

The one thing that all Boca Raton small businesses have in common is the need for a Boca Raton Accountant who shares their vision and has the experience to help them bring it to life. The search for an accounting firm can be challenging, especially trying to find one that treats you like family not like another number.
Avalon Accounting, your Boca Raton Accountant for Success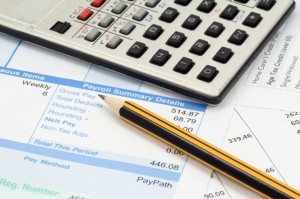 When you partner with Avalon Accounting, you have someone on your team who understands your business. Our staff of highly trained accountants is available when you have questions and need answers right away. Maybe you want to purchase expensive new equipment for your small business but aren't sure how to afford it. We'll show you how to make it fit in the budget and give you an overall view of whether this is a sound investment.
Invest in the Right Boca Raton Accountant
At Avalon Accounting, you're one of the family. Our founders built this business on the concept of treating every client as if they were a family member. You'll do a lot more for family than you would for strangers. We handle all your finances with the utmost professionalism and help you get every deduction on your annual business and personal tax returns.
The Avalon Accounting family treats your success like it's our success because we believe it is. When your small business grows and prospers, then the whole community does as well. We've been working with many Boca Raton's businesses for years helping them to succeed and we would like an opportunity to work with your small business as well.
Hire a Great Boca Raton Accountant
All successful small business owners will tell you the same thing: Hire a Boca Raton accountant from the start to ensure your success. We can help you set up your business correctly so that you can expand and grow over time. Avalon Accounting will advise you on those important business decisions that keep you awake at night.
Successful business owners understand the importance of having the right person for the job. You can't expect your wife or mother-in-law to handle complex issues like sales tax reports and quarterly tax returns for the IRS unless she's had adequate training. Once you get cross-ways with the IRS, it can often be the beginning of the end for your company. By the time you pay fees, penalties and interest on back taxes, this has the potential to drive your company into bankruptcy.

For A Boca Raton Accountant You Can Rely on, Choose Avalon Accounting Today!
Why not do what smart business owners do? Hire a pro from Avalon Accounting today.
Avalon Accounting has been in business since 1994 serving small business owners. You'll never have to worry about Quarterly Tax Reports, accounts payables or sales tax reports when you put Avalon Accounting on your team. You can get back to doing what you do best, which is running your business
Serving Businesses In The Following Areas:
Coral Springs, Fort Lauderdale, Boca Raton, West Palm Beach, Weston, Pompano, Hollywood, Miami and all of South Florida.