20 Aug

Work with an Experienced Accountant Fort Lauderdale

South Florida business owners sometimes try to do the accounting and bookkeeping themselves instead of searching for a quality Accountant Fort Lauderdale. Cutting corners in this area is a definite step in the wrong direction for your company. Though you may feel you just can't afford an experienced accountant Fort Lauderdale, it's actually the one place where it does pay in the long run to hire a pro.
Hire a Highly Trained Accountant Fort Lauderdale Today!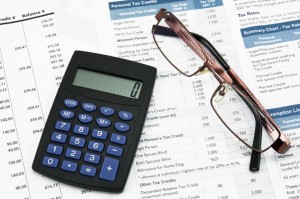 Avalon Accounting has over two decades of experience helping small business owners with financial tasks like payroll, accounts payables and receivables and tax returns. When you start out with a professional accountant in Fort Lauderdale like Avalon, we can help you structure your business financials properly from the beginning. Our accounting pros will help you map out where you want to go with your business.
Do you want to build a local mom and pop store that stays involved in community activities? Maybe your dream is to build your business to the place where you can offer franchises to entrepreneurs and investors around the world. It all begins with a strong financial plan and a team of accounting experts you can rely on.
The Sky's the Limit with the Right People on your Team
Many of today's most successful businesses began with one person's dream of success. As a small business owner, you may count among your strengths, an aggressive business philosophy or a willingness to think outside the box. Building a successful small business is hard work but so rewarding.
One of the key ingredients to your dream is finding the right people who will work alongside you, people who have a similar vision as yours. At Avalon Accounting, you gain a valuable team who understands where you're going and what you want to achieve. As your accountant Fort Lauderdale, we handle one of the most important areas, the finances.
Avalon Accounting is your Financial Partner
At Avalon Accounting, we've been helping small business owners since 1994 with their business accounting needs. We'll help you structure your company for growth, we'll assist you in purchasing and setting up equipment and accounting software, and we'll even handle your complete payroll if you need it.
IRS Penalties Can Be Costly & Worrisome
Avalon Accounting takes care of things like those pesky IRS Quarterly reports and your annual tax return. Our highly trained staff will make sure your payroll goes out on time and that it's accurate. We are available when you need to talk to someone about your financial future. You can concentrate completely on running your business instead of worrying about sales tax reports and financial statements.
Call Avalon Accounting today and let us show you the many ways our firm can help your business to grow strong and prosperous. We're in business to provide the accounting assistance that you need in order to succeed.
Avalon Accounting is the answer to your Accountant Fort Lauderdale search, Call Us Today!

Serving Businesses In The Following Areas:
Coral Springs, Fort Lauderdale, Boca Raton, West Palm Beach, Weston, Pompano, Hollywood, Miami and all of South Florida.